This report is given by the directors in respect of Woolworths Limited (the 'Company') and the entities it controlled at the end of, or during the financial period ended 25 June 2017 (together referred to as the 'Group').
PRINCIPAL ACTIVITIES
The Group operates primarily in Australia and New Zealand, with 3,746 stores and approximately 202,000 employees at year end. The principal activities of the Group during the year were retail operations across:
Australian Food: operating 995 Woolworths Supermarkets and three Thomas Dux stores
Endeavour Drinks: operating 1,517 under Dan Murphy's and BWS brands and two Summergate stores. Woolworths Group also operates Cellarmasters, Langtons and winemarket.com.au online platforms
New Zealand Food: operating 184 Countdown Supermarkets as well as a wholesale operation which supplies a further 65 stores
BIG W: operating 185 BIG W stores
Hotels: operating 329 hotels, including bars, dining, gaming, accommodation and venue hire operations
Petrol: operating 531 canopies. Petrol is reported as a discontinued operation
Woolworths Group also has online operations for its primary trading divisions.
THE DIRECTORS AND MEETINGS OF DIRECTORS
The table below sets out the directors of the Company, and the number of board and committee meetings held and attended by directors, during the financial period ended 25 June 2017.
BOARD MEETINGS
AUDIT, RISK
MANAGEMENT
AND COMPLIANCE
COMMITTEE
PEOPLE
PERFORMANCE
COMMITTEE
SUSTAINABILITY
COMMITTEE
NOMINATION
COMMITTEE
DIRECTOR
(A)
(B)
(A)
(B)
(A)
(B)
(A)
(B)
(A)
(B)
Non-executive Directors
G M Cairns
11
11
5
5
5
5
5
5
1
1
J R Broadbent
11
11
5
5
–
–
5
5
1
1
H S Kramer
11
11
–
–
5
5
5
5
1
1
S L McKenna
11
11
5
5
5
5
–
–
1
1
S R Perkins
11
11
5
5
5
5
5
5
1
1
K A Tesija
11
11
–
–
–
–
–
–
1
1
M J Ullmer
11
11
5
5
–
–
5
5
1
1
Executive Director
Brad Banducci
11
11
–
–
–
–
–
–
–
–
(A) Number of meetings eligible to attend (excludes circular resolutions and sub-committee meetings).
(B) Number of meetings attended.
Directors also attend meetings of committees of which they are not a member. This is not reflected in the table above. Details of the experience, qualifications and other listed company directorships of each of the directors are set out on the Board of Directors page of this site.
COMPANY SECRETARIES
RICHARD DAMMERY
Richard Dammery was appointed Chief Legal Officer and Company Secretary in September 2014. His full biography is available on the Group Executive Committee page of this site.
MARCIN FIREK
Marcin Firek was appointed Company Secretary in January 2017. Prior to this, he was Company Secretary and a corporate lawyer in a number of large listed companies. Marcin holds a BEc LLB from Macquarie University, and he is a Fellow of the Governance Institute of Australia.
ENVIRONMENTAL REGULATION
The Group operations are subject to a range of environmental regulations under the law of the Commonwealth of Australia and its states and territories. The Group is also subject to various state and local government food licensing requirements, and may be subject to environmental and town planning regulations incidental to the development of shopping centre sites. The Group has not incurred any significant liabilities under any environmental legislation.
DIRECTORS' AND OFFICERS' INDEMNITY/INSURANCE
| | | |
| --- | --- | --- |
| (i) | | The Constitution of the Company provides that the Company will indemnify to the maximum extent permitted by law, any current or former director, secretary or other officer of the Company or a wholly owned subsidiary of the Company against: (a) any liability incurred by the person in that capacity; (b) legal costs incurred in defending, or otherwise in connection with proceedings, whether civil, criminal or of an administrative or investigatory nature in which the person becomes involved because of that capacity; and (c) legal costs incurred in good faith in obtaining legal advice on issues relevant to the performance of their functions and discharge of their duties. |
| | | |
| (ii) | | Each director has entered into a Deed of Indemnity, Access and Insurance which provides for indemnity against liability as a director, except to the extent of indemnity under an insurance policy or where prohibited by statute. The Deed also entitles the director to access company documents and records, subject to undertakings as to confidentiality, and to receive directors' and officers' insurance cover paid for by the Company. |
| | | |
| (iii) | | During or since the end of the financial period, the Company has paid or agreed to pay a premium in respect of a contract of insurance insuring officers and any persons who are officers in the future and employees of the Company and its subsidiaries, against certain liabilities incurred in that capacity. Disclosure of the total amount of the premiums and the nature of the liabilities in respect of such insurance is prohibited by the contract of insurance. |
NON-AUDIT SERVICES
During the year, Deloitte Touche Tohmatsu, the Company's auditors, have performed certain other services in addition to their statutory duties. The board is satisfied that the provision of those non-audit services during the year by the auditor is compatible with, and did not compromise, the auditor independence requirements of the Corporations Act 2001 (Cth) or as set out in Code of Conduct APES 110 Code of Ethics for Professional Accountants issued by the Accounting Professional & Ethical Standards Board, as they did not involve reviewing or auditing the auditor's own work, acting in a management or decision making capacity for the Company, acting as an advocate for the Company or jointly sharing risks or rewards. Details of amounts paid or payable to the auditor for non-audit services provided during the year by the auditor are outlined in Note 6.4 to the financial statements.
OTHER INFORMATION
The following information, contained in other sections of this Annual Report, forms part of this Directors' Report:
Operating and Financial Review Details within the Performance Highlights and Business Review sections of this site;
Details of dividends, including the Dividend Reinvestment Plan (DRP) and shares issued as a result of DRP, as outlined in Note 4.2 and Note 4.3 to the financial statements;
Significant changes in the state of affairs as outlined in Note 5.1 and Note 6.5 to the financial statements;
Matters subsequent to the end of the financial period as outlined in Note 6.5 to the financial statements;
Directors' interests in shares and performance rights as set out in Table 5.2 and 5.3 of the Remuneration Report. These remain unchanged as at 1 August 2017;
Performance rights granted during the year and subsequent to year end as outlined in Note 6.2 to the financial statements;
Remuneration Report from this PDF and
Auditor's independence declaration on this PDF.
This Report is made in accordance with a Resolution of the Directors of the Company on 23 August 2017.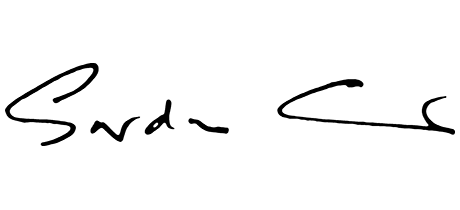 Gordon Cairns
Chairman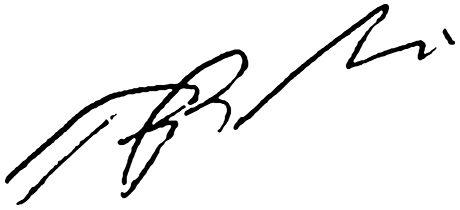 Brad Banducci
Managing Director and Chief Executive Officer